Hammond Avenue Distribution System Upgrade
Superior Water, Light & Power is upgrading its natural gas and water distribution system to ensure long-term safety and reliability. We are replacing old steel gas mains and service lines with polyethylene pipe.
Our goal is to safely complete the improvements in your neighborhood with as few disruptions as possible. Here are answers to some questions you might have about the project.
What parts of Superior are affected?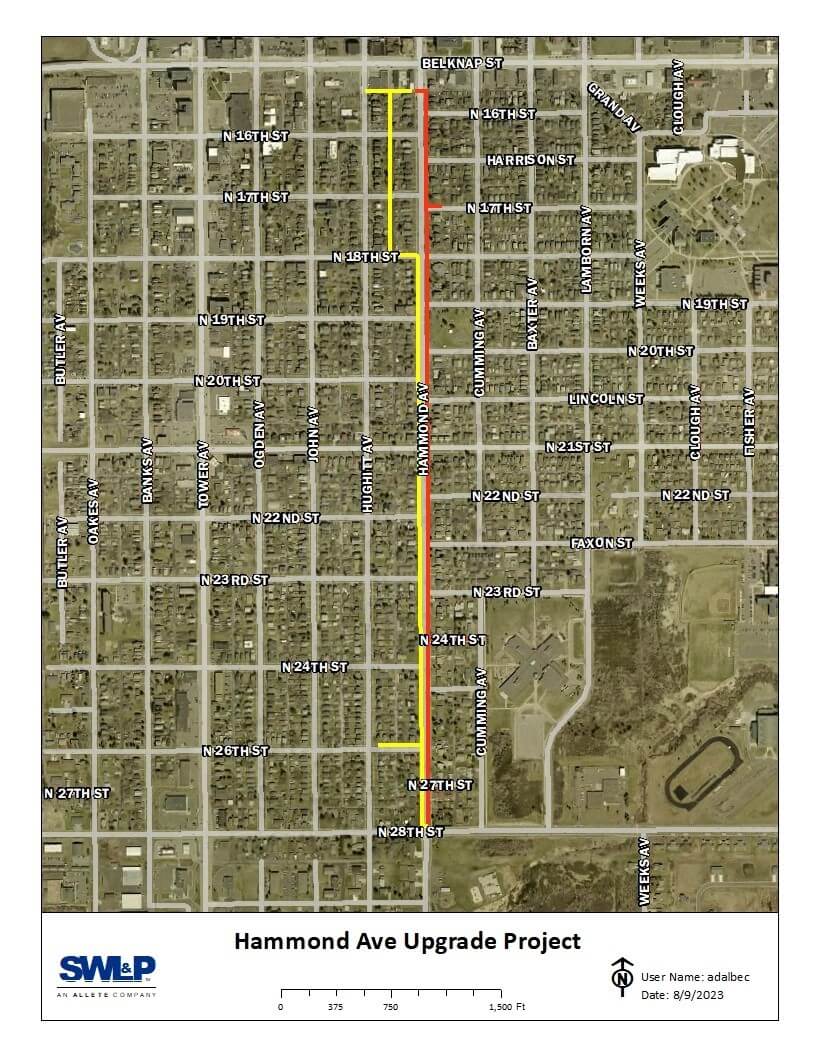 Approximately 5,000 feet of Superior Water Light and Power's (SWL&P) natural gas main is to be relocated, as shown in Figure 1, as part of the Hammond Avenue street upgrade project in Superior, Wisconsin. The existing 12-inch pipeline will be replaced by dual 8-inch plastic piping that will be installed outside of the roadway to accommodate the upcoming construction work.